THE TRUTH ABOUT VAPING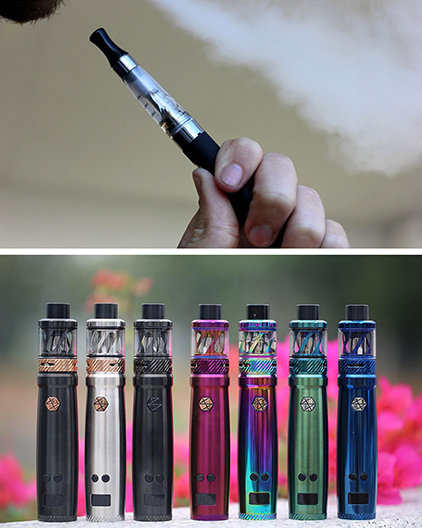 Vaping is a popular alternative to smoking, but this doesn't make it any less dangerous.
Vaping—the inhaling of aerosol through devices—is intended to solve old problems, but is creating new ones. The aerosol contains fine particles with varying amounts of toxic chemicals. Gaining popularity in 2007, there are now e-cigarettes resembling tobacco cigarettes, vape pens resembling fountain pens and advanced personal vaporizers called "Vape Mods."
There are, however, growing problems including toxic ingredients linked to cancer, respiratory and heart disease, dry mouth and dizziness. The lack of cigarette or marijuana smoke gives the false impression of being healthier. Evidence shows that this lack encourages minors to vape and smoke. In fact, among youth, e-cigarettes are more popular than smoking. The US Surgeon General reported that e-cigarette use among high school students increased 900 percent, and 40 percent of young e-cigarette users had never smoked regular tobacco.
Vaping is used for nicotine instead of cigarettes and for THC instead of marijuana. Nicotine is addictive, raises blood pressure and spikes adrenaline, thus increasing heart rate and likelihood of a heart attack. Many e-cigarettes contain higher nicotine and higher THC than their smoked counterparts. THC is what gives marijuana most of its mind-altering effects. Vaping THC also brings the inhalation of residual solvents in the cannabis oil and the increase of use due to the ease of vaping, with virtually no smell.
---
WE

really

WANT TO HEAR FROM YOU
The Truth About Drugs materials are used by organizations and governments across the world, integrating perfectly into many diverse fields and uses. Here are but a few examples.
PRESIDENT, SOUTH CAROLINA DRIVER AND TRAFFIC SAFETY EDUCATION ASSOCIATION
I have been able to share The Truth About Drugs in my driver training teaching and it has made a difference with many young people involved in thinking about drugs.
DIRECTOR GENERAL, PREVENTION PROGRAMS, FAMILY INTEGRAL DEVELOPMENT, BAJA CALIFORNIA SUR
The application of the Truth About Drugs program has been of great use in our daily work in elementary schools. We are working diligently with the pre-adolescents so that they are explicitly informed of the consequences of entering the drug world. There are now 30 percent less first-time young users because youth are now aware of the true nature of drugs and are deciding not to take them.
DIRECTOR, OASIS—CENTER FOR THE SUPPORT OF DEPENDENT PEOPLE, GREECE
Your booklets have been extraordinary in all aspects. They provide a targeted full briefing for the reader on each drug and include essential stories of those who used the drugs, describing their experiences and the effect on their families. The booklets are aesthetic, vivid and comprehensive. Even the shape, the size and the quality of the booklets are very practical.
POLICE CHIEF, RIO DE JANEIRO CIVIL POLICE, BRAZIL
We join in partnership to inform and educate young people about drugs in order to give society the means to prosper. United, we will contribute to the motto, "The most effective tool against drugs is education."
---
FACTS
FOR A DRUG-FREE WORLD
We reach people across the globe with the message to live drug free. Here are the stats.
67,871
ORDERS
for the Truth About Drugs materials in the last year alone
191
COUNTRIES & TERRITORIES
where the Drug-Free World materials are used
15
MILLION
The Truth About Drugs booklets distributed this year
20
MILLION
visitors in a one-year period to DrugFreeWorld.org
8,360
EVENTS
held educating public on the truth about drugs internationally this year
---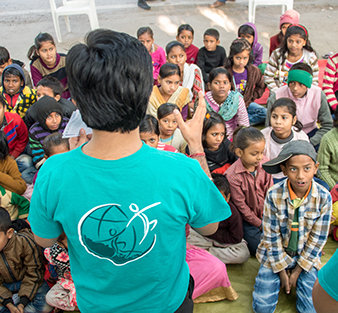 SAVE THE LIVES OF YOUTH
Support the Foundation for a Drug-Free World and help protect young lives from the destructive effects of drugs. Your contributions enable us to make our educational materials available free of charge to schools, youth organizations and other groups and individuals. Your support helps empower people with the facts they need to live healthy, drug-free lives.
---