FREE
THE TRUTH ABOUT CRACK COCAINE BOOKLET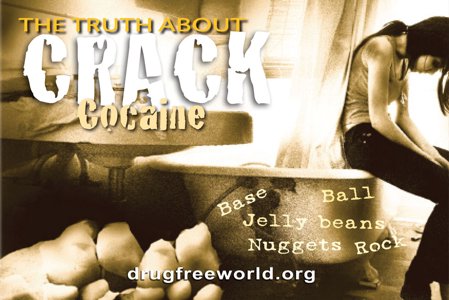 Crack cocaine is the crystal form of cocaine. It comes in solid blocks or crystals varying in color from yellow to pale rose or white.
Crack is heated and smoked. It is so named because it makes a cracking or popping sound when heated. Crack, the most potent form in which cocaine appears, is also the riskiest. Popular street names include apple jacks, crack, devil drug, electric kool-aid, fat bags, hard rock, ice cube, kryptonite, rock star, Roxanne, sugar block and tornado.
Find out how quickly crack cocaine can create an addict. Get the facts.
Request your FREE copy of the booklet, The Truth About Crack Cocaine.