FREE
THE TRUTH ABOUT CRYSTAL METH BOOKLET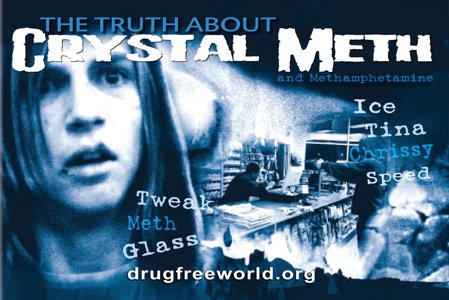 Crystal meth is short for crystal methamphetamine. It is just one form of the drug methamphetamine, a white crystalline drug that people take by snorting, smoking or injecting. Users develop a strong desire to continue using meth because it creates a false sense of happiness and well-being—a rush of confidence, hyperactiveness and energy. The first experience might involve some pleasure, but from the start, methamphetamine begins to destroy the user's life.
Popular street names include beannies, brown, chalk, crank, batu, blade, cristy, crystal, hot ice, ice, quartz, shabu, stove top, Tina and ventana.
Find out the havoc meth can create on the body and mind—virtually overnight. Get the facts.
Request your FREE copy of the booklet, The Truth About Crystal Meth.