FREE
THE TRUTH ABOUT PAINKILLER ABUSE BOOKLET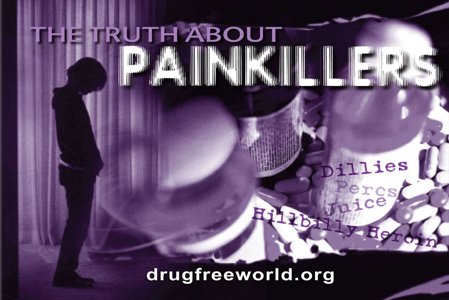 Prescription painkillers are powerful drugs that interfere with the nervous system's transmission of the nerve signals we perceive as pain. In addition to blocking pain, they also produce a "high." The most commonly abused painkillers include oxycodone, meperidine and propoxyphene, which have brand names such as Vicodin, Percodan, OxyContin, Percocet and Hycodan.
Popular street names for painkillers include hillbilly heroin, percs, perks, pinks, footballs, juice, dillies and Oxy 80s.
Too often, users find out about the dangers of painkiller addiction too late. Get the facts.
Request your FREE copy of the booklet, The Truth About Painkillers.