KEEPING CYPRUS, THE ISLAND OF LOVE, FREE OF DRUGS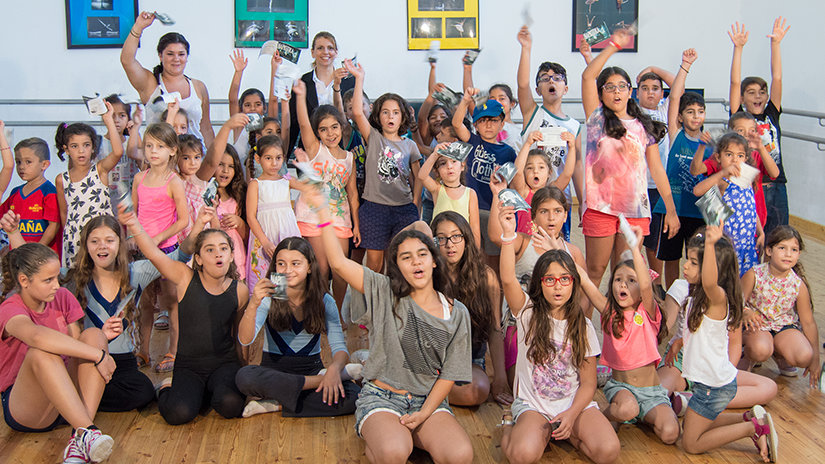 A musician and a national member of parliament join forces to stop growing drug abuse where more than 2 million tourists annually bring not only revenue to Cyprus, but drugs.
Every year, the 2 million tourists visiting the Mediterranean island nation of Cyprus exceed the number of its 1.7 million population. The mythical birthplace of Aphrodite, the Greek goddess of love and passion, Cyprus is known for its sun-kissed beaches, delectable cuisine and beautiful sunsets.
However, tourists and sun bring also parties and drugs, only aggravated by a financial crisis Cyprus is just crawling out of after it hit in 2013. Kyriakos Kyriakou-Hadjiyianni, Cyprus Member of Parliament, described it: "Because of the financial crisis in Cyprus, we had a lot of unemployment and people didn't believe in the future. Because the tourists spend a lot of money, many of the local people see that they are happy 'because of drugs.' So the locals want to be like the tourists and start taking drugs too."
Cyprus native, Stella Esmeralda Constantinu, a professional stage performer and winner of the 2016 Akademia Music Award for Best Pop/R&B song, was alarmed by the effects of drugs in her nation. To tackle this she formed the Drug-Free World (DFW) Cyprus chapter in 2014.
First she briefed MP Kyriakou-Hadjiyianni on DFW, then he joined her in her efforts. They started with media, including an interview on national television channel Sigma TV, reaching 40 percent of the Cyprus population. They continued with promoting the campaign everywhere possible, from schools to parent-teacher associations, concerts and distribution events by the beach where tourist and locals converge. To expand their reach still more, they held meetings with the Commissioner of Volunteerism, the President of the Anti-Narcotics Council of Larnaca, the Chief of Police of Cyprus, the Mayor and Council Members of Paralimni—the area considered worst for drug usage amongst youth—and the President of the country himself. The response was unanimous: Cyprus needs this program.
Therefore delivery continued to school headmasters, at discos where drugs are most heavily consumed, at the annual Flood Festival at Fig Tree Bay and in private schools. Using her performing talents and the talents of kids she teaches at her own performing arts school, Stella also put on three public concerts promoting the Truth About Drugs with the sponsorship of the Mayor of Larnaca.
In total, Drug-Free World Cyprus has now reached 70 percent of the Cyprus population and there has already been a 12.4 percent decrease in all drug cases in the nation as reported by the Cyprus Police.
---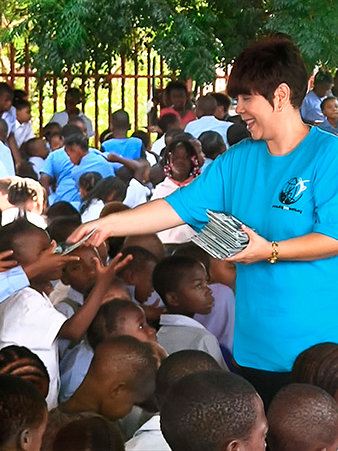 TAKING ACTION
Form a Drug-Free World Chapter
The Drug-Free World Foundation depends on volunteers and chapters across the globe to disseminate the truth about drugs and to help youth lead drug-free lives.
We therefore invite you to form a chapter by taking these actions:
Get together with other individuals who want to join your chapter.
Order the Truth About Drugs materials you need on DrugFreeWorld.org
Start delivering seminars, distribution events and other activities using the Truth About Drugs materials.
Send us photos of your group and activities.
Let us know that you want to form a Drug-Free World chapter and attach the photos of your activities!
---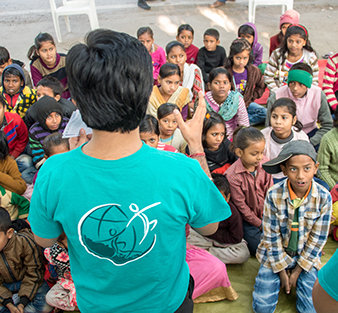 SAVE THE LIVES OF YOUTH
Support the Foundation for a Drug-Free World and help protect young lives from the destructive effects of drugs. Your contributions enable us to make our educational materials available free of charge to schools, youth organizations and other groups and individuals. Your support helps empower people with the facts they need to live healthy, drug-free lives.
---