TEACHING INDIA'S 1.3 BILLION TO LIVE DRUG-FREE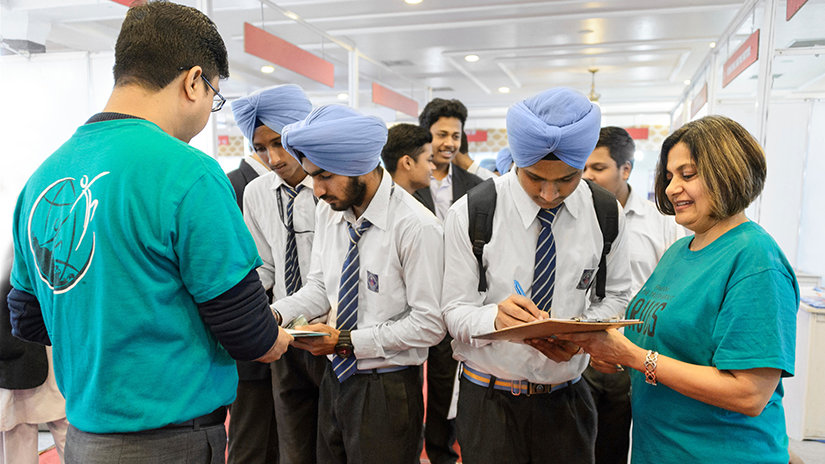 Drug-Free World India, launched in 2016, has quickly grown to a network of 31 groups across 19 Indian states, all with the purpose of educating India's youth to lead drug-free lives.
There is a lot of marijuana. It is a cultural thing, part of a very popular festival called the Festival of Colors," says Vasu Yajnik-Setia, Executive Director of Drug-Free World India. The festival, also known as Holi, is a day celebrated in India by covering friends, family and even strangers with colored powder. It also often includes the consumption of "bhang," an edible cannabis preparation. As the preferred plant of Shiva, the Indian God of Destruction, it is thus not surprising that marijuana is a dominant force in India's illicit drug trade.
To counter this, Vasu formed her first Drug-Free World group in New Delhi in late 2016. They quickly hit the streets. "We identified Raahgiri [a citizens' initiative to reclaim their streets] as a good platform to start dissemination drives," she says.
Aside from street distribution, Vasu also established a team of lecturers who visit schools and groups delivering DFW seminars, including to unprivileged students of the Sunaayy Foundation and at the Rao Ram Singh Public School, which has the motto, "knowledge, service, charity." There are also the bi-annual Sikh Career Guidance Fairs where secondary students and teachers get materials and sign drug-free pledges. "Because a child's first encounter with drugs can happen at any age, the solution is to get to them before the peddlers do," Vasu says. But in a country of 1.3 billion, one group is just not enough.
"I soon realized that to actualize my dream of bringing DFW to all of India, I needed to go beyond the existing lines of operations. I started recruiting anyone and everyone," Vasu says. Her chapter grew to six groups in the greater Delhi area—India's capital with 18.9 million inhabitants. This included the Dwarka team in South West Delhi who trained 250 police cadets with the Truth About Drugs and then reached out to deliver to others.
It was not long before this expanded with groups popping up in all corners of India, from Telangana state in the south, to Gujarat state group on India's west coast and just north to the "Blue City" of Jodhpur in Rajasthan state, where the group's leader works in the Narcotics Control Bureau of India.
As Vasu states, "My goal is to have a drug-free India," and now, with 31 groups in 19 states, who have already educated 125,000 people in the chapter's first 14 months, she has laid the groundwork to achieve just that.
---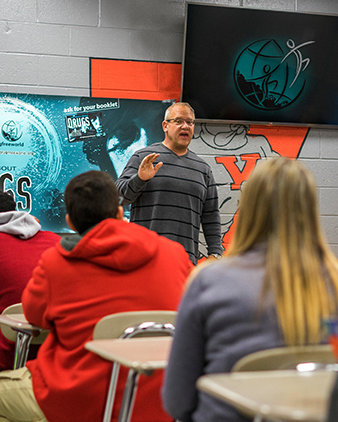 TAKING ACTION
Teaching the Truth About Drugs?
Do you enjoy reading stories of drug prevention and education implementation around the world? Have you ever wondered if your own story could be told?
Drug-Free World is a global network of educators, law enforcement, drug prevention specialists, parents and volunteers—all connected by their use of the Truth About Drugs materials and a common purpose to steer people toward a drug-free life. As you are reading this, you are already part of the team.
If you have successfully used the Truth About Drugs materials or curriculum and would like to share your challenges and successes with others, we'd like to hear from you. Your story has the potential of being featured in a future newsletter.
Please send your story and photos. Your experience can inspire others to join us in teaching the truth about drugs around the world.
We are waiting to hear from you!
---
SAVE YOUNG LIVES
Support the Foundation for a Drug-Free World and help protect young lives from the destructive effects of drugs. Your contributions enable us to make our educational materials available free of charge to schools, youth organizations and other groups and individuals. Your support helps empower people with the facts they need to live healthy, drug-free lives.
---