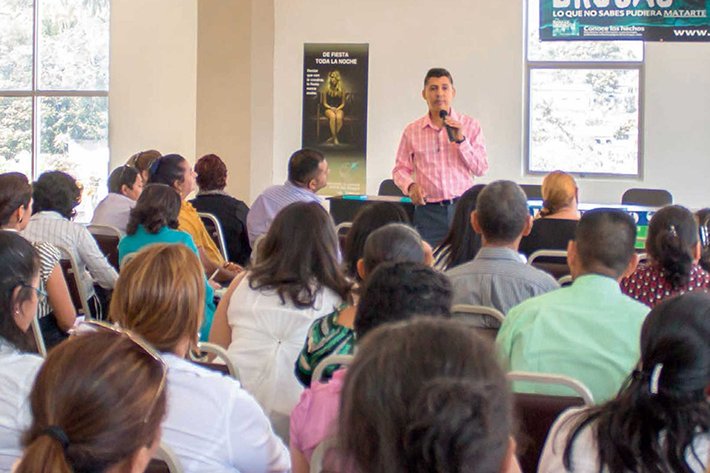 Honduras' second-largest city, San Pedro Sula, has become known as the murder capital of the world. A multibillion-dollar drug trade flows through the country along one of the world's major narcotics trafficking corridors. Business and government corruption is rampant. The literacy level is one of the lowest in Latin America. Into this maelstrom come youth gangs, membership now exceeding 100,000, recruiting children 7 and younger with promises of drugs, cash and adventure.
Honduran Eduardo Sabillon describes the children of his country as "caught in the cross hairs" of these scourges—and he is doing something about it. Ten years ago, he opened the first "Club Desafio" (Defiance) in Pueblo Novas, helping 45 at-risk young people learn to "make healthy choices"—staying away from drugs and resisting the lure of the gangs. Word spread quickly of his success with the kids, and he soon opened Club Desafio in 12 other areas, including in the infamous San Pedro Sula.
read more >>
---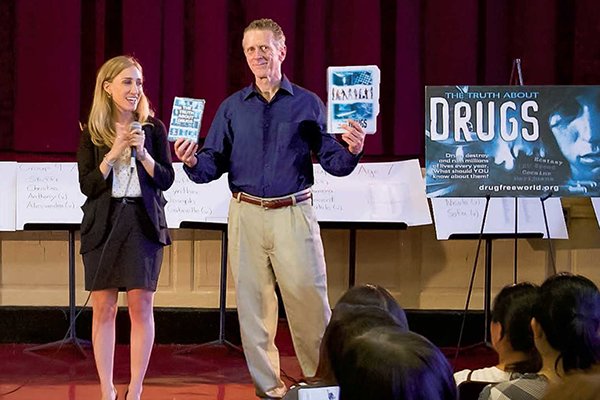 New York City is experiencing a heroin epidemic with fatal overdoses claiming more lives than homicides. Meanwhile budget cuts in schools have eliminated most drug education programs.
Bridging the gap are Ben Fialkoff and his daughter Meghan, co-founders of Drug-Free World New York. In 2006, they launched with a mailing to 200 after-school program directors, offering The Truth About Drugs seminars and materials. The avalanche of response sent Meghan traveling by subway to schools all over New York while enlisting other volunteers to help her meet the demand.
---
The Truth About Drugs printed and audiovisual materials are intended and designed for use anywhere in the world—in schools, churches, community centers, governments, anywhere. This sampling of recent requests reflects the diversity:
Senior Education Program Specialist, Department of Education, Cabarrogius, Philippines:
"We are planning to have a province-wide campaign against drug abuse. Your materials shall be used in the classrooms. We are conceptualizing a division-wide campaign against drug addiction among students here at the Division of Quirino. The materials shall be given to schools for school children."
VICE Project, Denmark:
"I am writing on behalf of VICE Denmark, where we are currently working on a documentary for Danish national television channel DR3. The program is about the growing use of party drugs amongst the youth, and what is being done to change this. I came across your videos, and we would love to use them as an example on the drug-free movement, and what is being done against drugs."
read more >>
---
THREE NEW CHAPTERS FOR DRUG-FREE WORLD
In the past year alone, The Truth About Drugs program has reached 159 nations, with three new Drug-Free World chapters forming to address drug problems in those countries.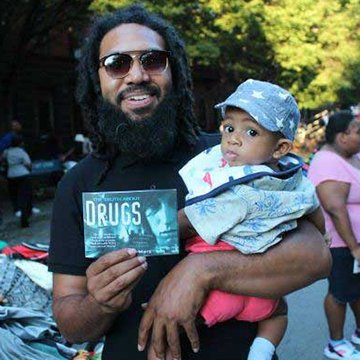 NEPAL
Number of drug users grew by 11% each year—a new Drug-Free World chapter was formed.

NIGERIA
$1.2 billion worth of cocaine pass through its borders each year—a new chapter was formed.

CYPRUS
The Drug-Free World Cyprus team formed after drug users in Cyprus rose by 45% in just six-months.
---
FACTS
THE TRUTH ABOUT PRESCRIPTION DRUG ABUSE
IS A HARD PILL TO SWALLOW:
80% of opiate painkillers produced in the world are consumed by Americans.
In the US, 16,500 people died from overdoses tied to narcotic pain relievers.
Every hour in the US, a baby is born with symptoms of opiate withdrawal.
52 million people in the US have used prescription drugs nonmedically.
Internationally, treatment demand for prescription opiods addiction rose by 460% in a 10-year period.
---
Children Pledge to Lead Drug-Free Lives
With the Foundation for a Drug-Free World
The Drug-Free World Pledge was designed to help youth make the right decisions about drug use and to be responsible for their friends and community. In the last year alone, 57,000 people in 51 countries have taken this pledge:
I pledge to lead the way by:
1. Living a drug-free life.

2. Showing my friends that a drug-free life is more fun.

3. Learning more about how drugs really harm people.

4. Telling people the truth about the harmful effects of drugs.

5. Helping my family and friends live drug-free.

6. Setting a good example to all by leading the way to a drug-free community.
---
DRUG EDUCATION SAVES LIVES
Support the Foundation for a Drug-Free World and help protect young lives from the destructive effects of drugs. Your contributions enable us to make our educational materials available free of charge to schools, youth organizations and other groups and individuals. Your support helps empower people with the facts they need to live healthy, drug‑free lives.
---