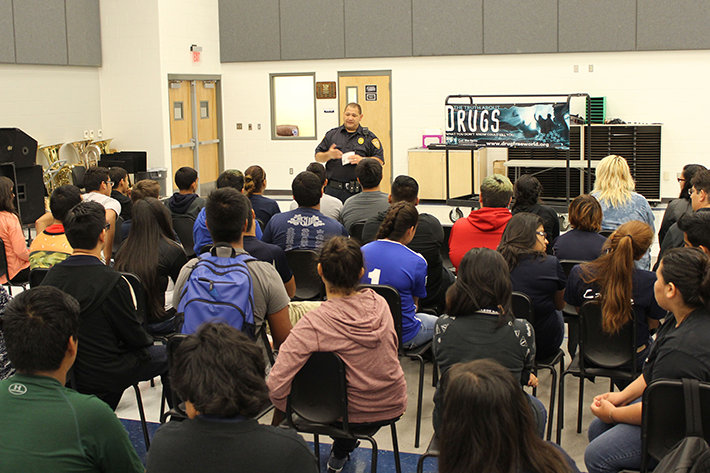 The Pharr-Reynosa International Bridge, the world's largest causeway connecting two countries and an important Mexico-United States link, extends directly into Pharr, moving people and commodities. But among those commodities are illicit drugs, and that's a crisis for Pharr.
In one notable drug bust, the U.S. Customs and Borders Protection Agency seized a tractor-trailer that appeared to be filled with tomatoes but whose actual cargo was $45 million worth of cocaine, heroin and methamphetamine.
read more >>
---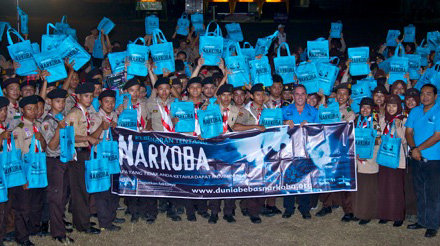 Indonesia takes a no-mercy approach to drug trafficking: the death penalty. But that doesn't stop young people from experimenting, and drug use among the nation's youth is on the rise. With 50 addicts dying every day, the country's president declared a state of emergency in regard to illicit drugs.
A leader among those recognizing education as the only sustainable solution to drug abuse is the Southeast Asian Coordinator of Foundation for a Drug-Free World, Gary Bromwell. He learned in 2006 that drug dealers stationed outside grade schools were giving children—some as young as 7—candy laced with drugs to get them hooked at an early age and make customers for life. As a father of three, he was outraged and terrified—and activated to do something about it.
---
Student comments after the Truth About Drugs program in their high schools:
Canada:
"Drugs can force you onto the streets, rob you of your innocence, and take all that you care about away from you. They take you on a road trip through a world where jail time and death is a common event. Drugs can drive a peaceful person to violence and insanity."
read more >>
---
REACHING YOUNG PEOPLE BEFORE DRUGS DO
Truth About Drugs materials are tailored for use by educators to teach young people the facts about drugs, without the hype and scare tactics, so youth can make informed decisions to live drug-free.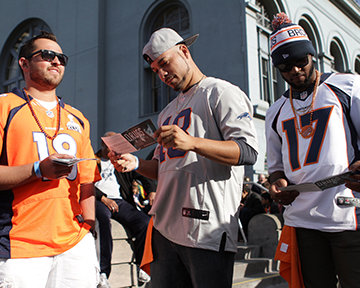 TAIWAN, PROVINCE OF CHINA
In the past year the Drug-Free World chapter taught more than 19,000 students in 69 schools.

SOUTH AFRICA
The South Africa chapter delivered 900 lectures in schools, churches and community events in the past year.

SLOVAKIA
The Drug-Free World Slovakia team reached more than 20,000 students in 176 schools over the past year.
---
FACTS
THE GREAT AMERICAN RELAPSE
The U.S. Now Leads the World in Illegal Drug Use.
The Facts Tell the Story:
An estimated 24.6 million Americans age 12 or older use illicit drugs.
Heroin use has experienced a resurgence in America, now a major problem in suburban and middle-class areas and no longer solely the "innercity" problem it was considered to be.
Prescription drug abuse is also plaguing the U.S., with 4 of every 10 fatal drug overdoses resulting from abuse of prescription painkillers.

Americans make up just 4% of the global population but consume a stunning two-thirds of the world's illegal drugs.
Roughly 94 million Americans have used marijuana at least once, with teens and early-20s adults the largest marijuana-abusing group.
---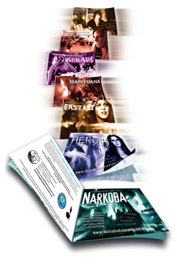 The Truth About Drugs
Translated into Bahasa Indonesian
To reach significant numbers of the 255 million people living in Indonesia, the world's fourth most populous country, Truth About Drugs materials—including the full Truth About Drugs curriculum and the Truth About Drugs booklet series—were translated into Bahasa Indonesian. Each booklet includes the logos of the Indonesian Scouts and the Indonesian National Narcotics Board.
---
DRUG EDUCATION SAVES LIVES
Support the Foundation for a Drug-Free World and help protect young lives from the destructive effects of drugs. Your contributions enable us to make our educational materials available free of charge to schools, youth organizations and other groups and individuals. Your support helps empower people with the facts they need to live healthy, drug‑free lives.
---