STUDENTS RESPOND TO
The Truth About Drugs
Student comments after the Truth About Drugs program in their high schools:
Canada:
"Drugs can force you onto the streets, rob you of your innocence, and take all that you care about away from you. They take you on a road trip through a world where jail time and death is a common event. Drugs can drive a peaceful person to violence and insanity."
U.S.A.:
"You can lose your life to drugs. Drugs can break apart families and completely mess up your life. You have a craving for the drug; you can't stop taking it because you're addicted to the feeling it gives you. The drug education convinced me that I never want to use drugs."
India:
"This program has been quite a hit in my high school as no one knew the real truth about drugs. Our counselor once taught us the harmful effects of drugs, but the general attitude at that time had been 'How can this woman talk about drugs this way? She hasn't tried drugs, how does she know about it? Surely drugs aren't so bad!' But I showed my classmates the booklet and our biology teacher arranged a screening of the DVD… and since then our (incorrect) perception of drugs has changed. In the DVD were people who had taken drugs, who knew exactly what they were talking about and had lived through the horrors of drug abuse. The DVD helped to crush many myths that float around about drugs, such as experimenting or taking drugs once won't make you an addict, drugs make all your problems go away, and more. This really made us aware of the real truth about drugs. They say awareness is the best method to fight drugs and I can say it's true. After being aware of the horrors of drugs, many of my friends have told me that they won't take drugs—ever."
"THE DVD HELPED TO CRUSH MANY MYTHS THAT FLOAT AROUND ABOUT DRUGS, SUCH AS EXPERIMENTING OR TAKING DRUGS ONCE WON'T MAKE YOU AN ADDICT."
---
REACHING YOUNG PEOPLE BEFORE DRUGS DO
Truth About Drugs materials are tailored for use by educators to teach young people the facts about drugs, without the hype and scare tactics, so youth can make informed decisions to live drug-free.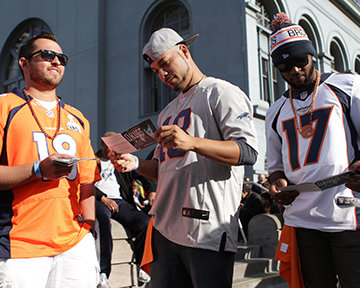 TAIWAN, PROVINCE OF CHINA
In the past year the Drug-Free World chapter taught more than 19,000 students in 69 schools.

SOUTH AFRICA
The South Africa chapter delivered 900 lectures in schools, churches and community events in the past year.

SLOVAKIA
The Drug-Free World Slovakia team reached more than 20,000 students in 176 schools over the past year.
---
DRUG EDUCATION SAVES LIVES
Support the Foundation for a Drug-Free World and help protect young lives from the destructive effects of drugs. Your contributions enable us to make our educational materials available free of charge to schools, youth organizations and other groups and individuals. Your support helps empower people with the facts they need to live healthy, drug‑free lives.
---