EDUCATION ON SYNTHETIC DRUGS URGENTLY NEEDED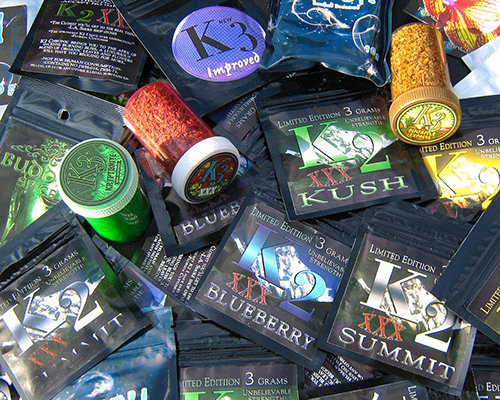 Centers for Disease Control and Prevention calls for stronger prevention efforts.
A recent study, published on the website of the United States Centers for Disease Control and Prevention (CDC), stresses the importance of drug education to prevent "life-threatening consequences" from the use of synthetic drugs.
The study is titled "Acute Poisonings from Synthetic Cannabinoids." Cannabinoids are a group of active compounds found in marijuana.
It finds that "acute intoxications [intoxications so severe they may cause trauma, delirium, coma and convulsions] by synthetic cannabinoids appear to be increasing in the United States," and goes on to point out that these drugs are two to 100 times more potent than the active ingredient in cannabis.
Because of the alarming increase in synthetic drug use, the Foundation for a Drug-Free World extended its curriculum to include a new booklet, public service announcement and chapter of its award-winning documentary on synthetic drugs. Here is one of the devastating personal accounts from the new booklet:
"I want to share my experience with K2. It ruined my life. When I tried smoking K2 for the first time, I remember thinking 'This is what hell is.' All I could feel was awful fear… the worst experience I've ever had. I was shaking horribly, and I felt terrified and sick. Ever since that day, I have had awful anxiety on a daily basis. I had to quit school my anxiety was so bad."—J.W.
---
WE

really

WANT TO HEAR FROM YOU
Leaders of diverse fields have found the Truth About Drugs program the perfect companion to complement their own message of positive change. Here are what a few such leaders are saying.
EXECUTIVE MUSIC PRODUCER, CALIFORNIA
"At the same time I am promoting music I am promoting something positive. The Truth About Drugs campaign means that I have a way to channel the things that happened to me in the past. The Truth About Drugs booklets, the pamphlets, the DVDs, everything is a package to promote positive change."
EXECUTIVE DIRECTOR, A SPIRITUAL CHANGE, INC., FLORIDA
"I worked with [the Foundation for a Drug-Free World] during drug and alcohol marches in our community. My experience in the marches is that the community felt empowered. Drug dealing ceased in our community, the crime rate dropped down in our community. It was a success."
OWNER, DANCE STUDIO, FLORIDA
"We do have some kids whose parents are actually on some of the drugs. So they go back and tell their parents, 'Look, this is bad. You can't be doing this.' It's a very great response. It's very weird at the same time but it's great. Because you wouldn't think the kids would actually go and educate their own parents on the bad behavior that they're showing their own kids. But the kids are actually educating their parents."
MEDICAL SCIENTIST AND ANTI-DRUG RESEARCHER & CAMPAIGNER, BANGLADESH
"In this current world, drugs have been identified as the most major, major problem particularly for the growing children—without any exception, in almost all countries. Now, the Truth About Drugs is really trying to penetrate this system of how drugs are being trafficked, how drugs are becoming attractive to youth, and also how they can help those who are already addicted to get out of it. "The Truth About Drugs actually penetrating the hard wall. People appreciate that very much. I personally do."
---
PROTECT YOUNG LIVES
Support the Foundation for a Drug-Free World and help protect young lives from the destructive effects of drugs. Your contributions enable us to make our educational materials available free of charge to schools, youth organizations and other groups and individuals. Your support helps empower people with the facts they need to live healthy, drug-free lives.
---