SHOWING MALAYSIA WHAT IT REALLY MEANS TO BE STRAIGHT EDGE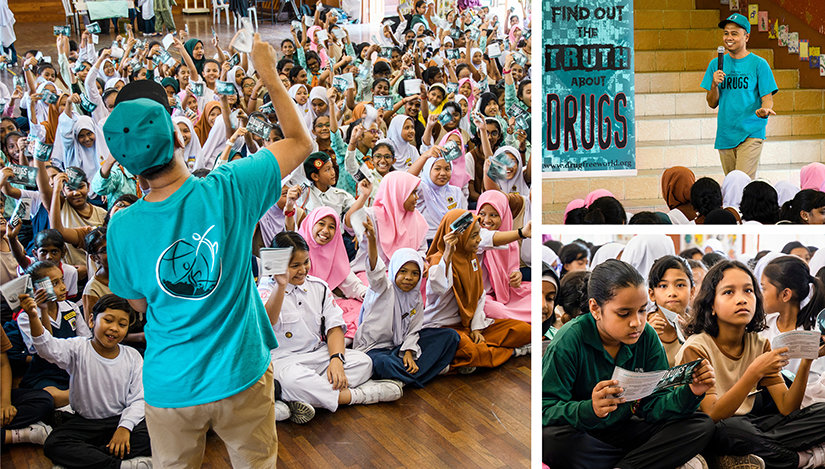 Drug-Free World leader
Khai Aziz
and his punk band,
Second Combat
, are teaching youth that being drug-free is the best way to be a true rebel and lead happy lives.
Khai Aziz epitomizes the punk rocker spirit of rebellion against the status quo, but he's rebelling against the punk rocker stereotype of drugs and excess. Aziz, lead singer of the Malaysian punk band Second Combat, is "Straight Edge," which refers to those who abstain from alcohol, nicotine and illegal drugs.
But it wasn't enough to be Straight Edge himself. After witnessing the damage done to his family by his brother's heroin addiction, Aziz wanted to ensure other families didn't have to undergo the same pain. In 2010, he formed the Drug Free Youth Association Malaysia (DFYA) and soon found the perfect partner in his rebellion with a cause in Drug-Free World.
"In addition to my experience with my family, many of my friends were drawn to drugs. Some of them are in rehab and some died. After all this, I decided to take a stand," Aziz said.
He not only added the Truth About Drugs materials to his school delivery resources, but he took the DFW pledge himself and turned it into a punk-rocking "Drug-Free Anthem."
Aziz and his DFYA members traveled throughout Malaysia and in his home state of Selangor. They went school to school, inspiring students to pledge to lead drug-free lives and using music as a way to engage them in healthy activities. To date they have directly reached more than 14,000 students at 126 Malaysian schools with the Truth About Drugs.
He added to his audience kids living in low-cost housing projects where he uses music to keep youth away from drugs and negative choices. "It is observed that individuals who lack healthy and fulfilling activities are always drawn to negative ones. I didn't only inspire lots of kids, but also a few bands to become Straight Edge. I believe that musicians have the power to encourage their fans to be like them," Aziz adds. Those so moved include 250 bands reached with his drug-free message.
For those he cannot communicate to directly, he reaches through media, including a documentary done on him and articles in Maximum Rocknroll, the ultimate punk rock magazine based in San Francisco. All told, more than 3.2 million across Asia have been touched by his message. "I use empowerment instead of enforcement with kids. I do not just spread an anti-drug message but also a message about humanity and compassion." After years of Aziz's empowerment, drug-related arrests amongst students in Selangor dropped by 40 percent.
---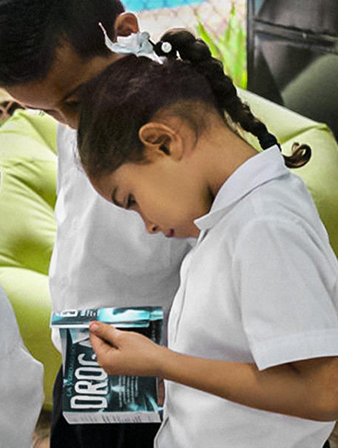 TAKING ACTION
Drug Education for Teachers
No matter the country, drugs take their toll on a nation's future—the youth. After parents, teachers are one of the first lines of defense against children taking that first hit or that first drink that too often leads to harder drugs and addiction.
We created the Truth About Drugs Education Package to give educators the tools necessary so youth get the real facts on drugs. Then they can make informed decisions to never take them. Any educator can visit drugfreeworld.org/educator to find out more and order the package.
To see a stellar example of the change drug education can have in young people's lives, watch the story of Michael DeLeon, who shares his personal journey and educates millions of youth across the US, at scientology.tv/Michael-DeLeon.
Tell us your stories about teaching youth the Truth About Drugs.
---