DRUG-FREE WORLD DEFUSES THE DISASTER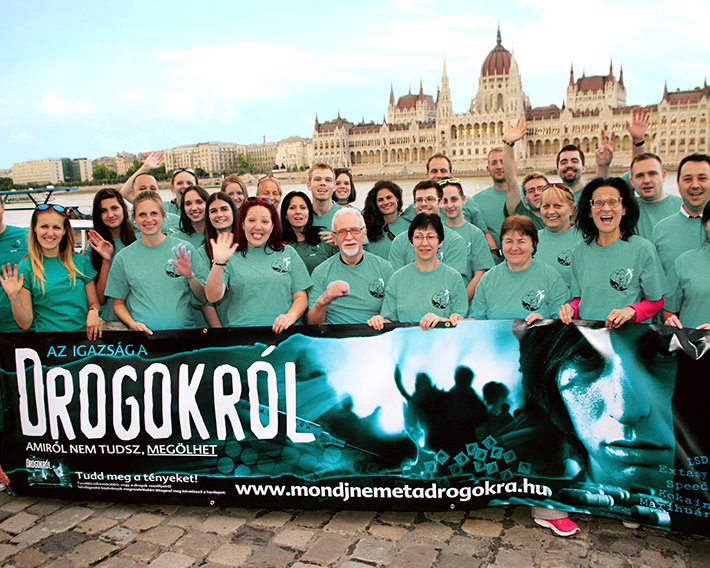 A mighty team in Central Europe works to defuse what has been called "a ticking time bomb" of drug abuse before it starts.
Hungary, a place of natural beauty, scientific innovation and classic European grandeur, is also a country where one in three adolescents between the ages of 13 and 16 have already experimented with illegal drugs. To compound matters, the country recently experienced an upsurge in synthetic drug abuse and the fatalities that attend it, prompting one journalist to put it this way: "Hungary is sitting on a ticking time bomb threatening to shatter society."
The Hungarian Government has responded with harsh laws for both dealers and users. Possession of a small amount of a controlled substance can now land a Hungarian in prison for up to two years.
But to halt this epidemic will take more than strict penalties. The cycle of drug abuse must be stopped at the start by reaching youth with the truth about drugs before dealers hook them with sales talk.
Drug-Free World Hungary, a chapter of the international education and prevention initiative of the Foundation for a Drug-Free World, has dedicated itself to just this cause. With impacting and award-winning materials targeted at youth and giving them the straight, grim facts about virtually every drug, the program has exploded in Hungary.
"Hungary is sitting on a ticking time bomb threatening to shatter society."
For the last 14 years, Drug-Free World Hungary has organized annual spring marathons, running from city to city and meeting with officials, holding events, visiting schools and distributing The Truth About Drugs booklets by the thousands, spreading the message to lead a drug-free life across the country.
Last year's Drug-Free World athletes were joined by more than 4,000 new runners. Together, they traversed 2,100 km (1,304 miles) through 77 cities and delivered anti-drug seminars to more than 7,930 kids.
As for the remainder of the year, Drug-Free World Hungary has established a growing network of 1,300 shops in every county in the country that distribute The Truth About Drugs booklets daily to customers. Participating shops span the gamut, from the pizza-delivery store that includes a booklet with every order, to the pharmacies that distribute The Truth About Painkillers booklets with prescriptions.
Drug-Free World Hungary next turned to multimedia, with its award-winning public service announcements now airing on 18 of the largest local broadcast stations in nine counties in Hungary.
The impacting PSAs, one for each drug of choice, depict what a young person was told about the drug versus what actually happened once he took it, patterned on the model: "They Said…They Lied."
The 12,500-seat László Papp Budapest Sports Arena got in on the drug-free message as well, screening the PSAs during 23 concerts alongside performances by artists the likes of Britney Spears and Sade.
To cap it off, the PSAs are aired at major traffic intersections throughout Budapest and in 150 post offices in the nation. Through these airings, Drug-Free World Hungary has reached more than 135 million people in the last five years.
The Drug-Free World Hungary team, which now receives funding from the Hungarian Ministry of Human Resources, has distributed almost half a million booklets and reached over 51,000 youth in 100 schools in the last three years alone. In so doing, the team is waking up a nation to the ravaging toll of drug abuse and putting an end to the cycle before it starts.
---
WE NEED YOUR HELP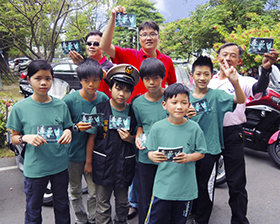 Support the Foundation for a Drug-Free World and help protect young lives from the destructive effects of drugs. Your contributions enable us to make our educational materials available free of charge to schools, youth organizations and other groups and individuals. Your support helps empower people with the facts they need to live healthy, drug-free lives.
---