TUNISIAN BOY SCOUT LEADERS GET THE TRUTH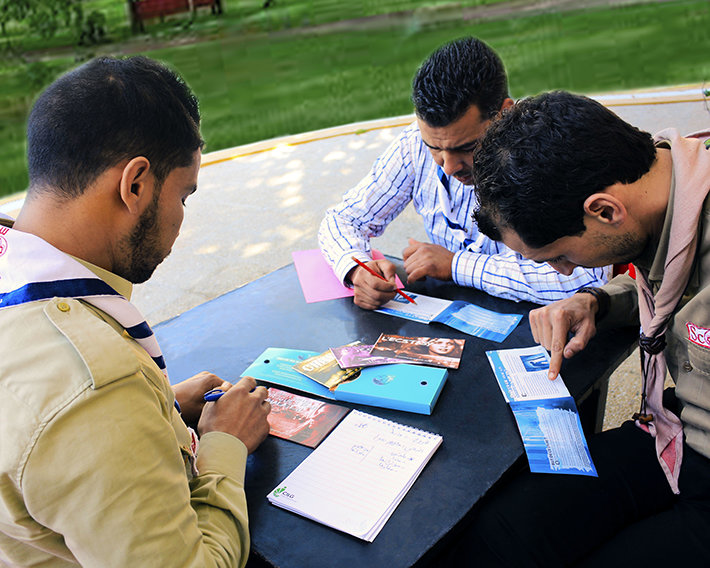 Youth mentors learn tools they will use to help young addicts.
In Tunisia, the Arab world's only democracy, drug consumption carries an automatic one-year prison sentence. Nearly a third of that African nation's prison population is now doing time for drug offenses.
Since the end of the Tunisian Revolution in 2011, drug addiction rates have reportedly shot up 70%, and a study shows that about half of the Tunisian student population smokes marijuana and drinks alcohol.
Nidhal Arfaoui, project director for Youth Ambassadors for the Fight Against Youth Drug Abuse, is passionate about putting an end to all this.
Shortly after discovering the Foundation for a Drug-Free World, Arfaoui ordered his own Truth About Drugs educator kit, and organized a three-day training seminar for 96 Boy Scout leaders of The Tunisian Scouts, his country's national scouting organization.
Boy Scout leaders were treated to a full Truth About Drugs presentation and studied the program's educational booklets, preparing to put them to use in their work salvaging youthful addicts.
The group then participated in discussions and activities to share what they had learned and how they planned to use the materials with those they mentor.
Arfaoui was pleased with the results of the training, calling the Truth About Drugs materials "very useful and effective." He plans to use the program in his national campaign against drug abuse.
---
WE

really

WANT TO HEAR FROM YOU
Police forces and law enforcement officials across the globe have found the Truth About Drugs an effective drug education tool to prevent drug abuse, address truancy and reduce drug-related crime.
BECOMING MORE AWARE
Thanks to you and the Foundation for a Drug-Free World, our students are becoming more and more aware of the harmful effects of drugs. Furthermore, the kids we are dealing with come from families with difficulties, and having the opportunity to enlighten them on the facts of drugs and put them on the right path is precious.
BETTER TOOLS, BETTER DECISIONS
They are now participating more in the classes and understand why drugs are bad for them. I fully recommend the educational materials provided by the Foundation for a Drug-Free World. The better tools they have to make informed, thoughtful decisions, the better it is for them.
A NEED FOR THE FACTS
I have been teaching drug and alcohol education in the public schools for seven years. I have seen many children become addicted to marijuana very rapidly, and the end result is chronic truancy which is rendering many kids unable to complete high school.
RIVETING AND IMPACTFUL
The Drug-Free World videos are riveting and impactful. They are a great teaching aid and an incredible resource for law enforcement as well. This program promotes healthy communities free from addiction, crime and violence. I am very grateful for their support and strongly endorse this organization.
---
WE NEED YOUR HELP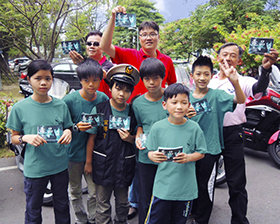 Support the Foundation for a Drug-Free World and help protect young lives from the destructive effects of drugs. Your contributions enable us to make our educational materials available free of charge to schools, youth organizations and other groups and individuals. Your support helps empower people with the facts they need to live healthy, drug-free lives.
---